Minecraft: Story Mode
Android
raul8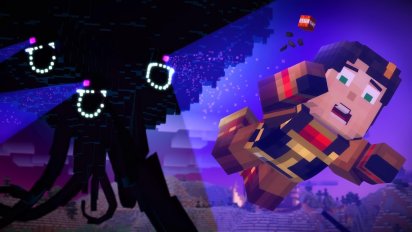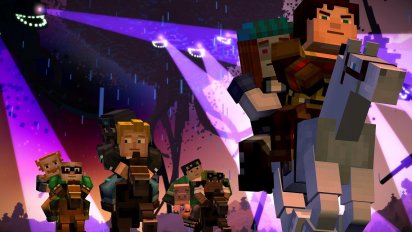 Description of Minecraft: Story Mode
Episode 1 - FREE - THE ADVENTURE OF A LIFETIME IN THE WORLD OF MINECRAFT

***Continue your adventures with the New Order of the Stone by purchasing the Adventure Pass (via in-app), which includes access to download episodes six, seven, and eight***

In this five part episodic series, play as either a male or female hero named 'Jesse,' and embark on a perilous adventure across the Overworld, through the Nether, to the End, and beyond. You and your friends revere the legendary Order of the Stone: Warrior, Redstone Engineer, Griefer, and Architect; slayers of the Ender Dragon. While at EnderCon in hopes of meeting Gabriel the Warrior, you and your friends discover that something is wrong… something dreadful. Terror is unleashed, and you must set out on a quest to find The Order of the Stone if you are to save your world from oblivion.

• Created by award-winning adventure game powerhouse Telltale Games, in partnership with Minecraft creators, Mojang

• Featuring the voices of Patton Oswalt, Brian Posehn, Ashley Johnson, Scott Porter, Martha Plimpton, Dave Fennoy, Corey Feldman, Billy West, and Paul Reubens

• You will drive the story through the decisions you make: what you say to people (and how you say it), and what you choose to do in moments of thrilling action will make this YOUR story

Minimum specs:

GPU: Adreno 300 series, Mali-T600 series, PowerVR SGX544, or Tegra 4

CPU: Dual core 1.2GHz

Memory: 1GB

- - - -

Examples of supported devices include:

- Galaxy S5 and up

- HTC One (M7)

- LG G2/G2 Mini and up

- Motorola Moto X

Examples of unsupported devices include:

- Galaxy Tab 4 and below

- Galaxy S5 Mini and below

- Nexus 7 2012

- Droid RAZR</br></br></br></br>
</br></br></br></br>

</br></br></br>


Reviews on Minecraft: Story Mode
DangToDame1234 ?
1 hour ago
How TO Get Others Episodes Working
wach my YouTube channel is DangToDame1235
it is goooooooooooood
cool
Jian Gavreel Vargas
1 hour ago
????
Its stops on 66% why?
snorlax1110 axb
3 hours ago
Good App Guaranteed!
This application passed the security test for virus, malware and other malicious attacks and doesn't contain any threats.